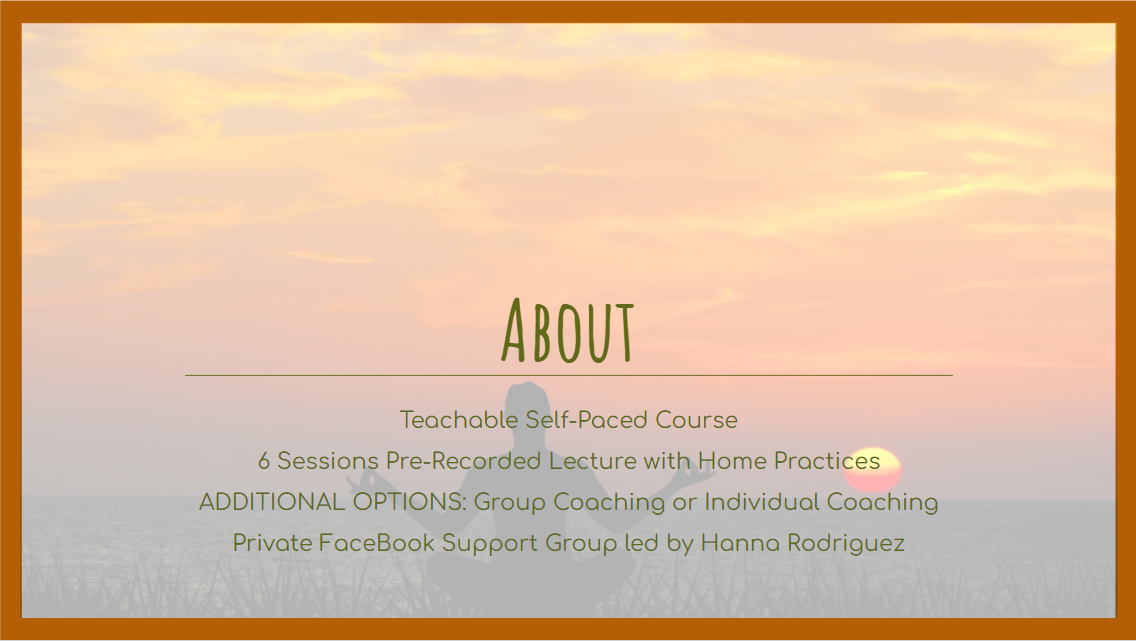 In this course:
You are meant for so much more than what you've been through, mama. Hanna will help you understand how you can use a variety of holistic modalities in your journey to self-healing.
Who is this course for?
This course is written for mamas just like you!
You're not alone, mama. Every mom has been through something difficult. Whether you are facing a difficult life circumstance such as financial insecurity, relationship issues, health problems, or mental illness, you have the opportunity to make the best out of difficult circumstances.
At SunBloom Yoga and Wellness, we know first-hand that being a mom is not easy, especially during these uncertain times. However, we believe in moms! You have the power to be the best mom that you can be, no matter what happened to you. Life can deal some serious blows, there is so much in life that we cannot control. If you are struggling mama, IT'S NOT YOUR FAULT! You matter. You are NOT alone. This program is made for you! This course will help you manage your energy and uplift your mood, self-heal your mind-body connection, and understand how mind-body practices can support your healing.
Disclaimer: This course is a trauma-informed approach to holistic wellness modalities which can complement your current healthcare treatment. This course is NOT a substitute for psychotherapy and medical care.
PLEASE ALWAYS CONTINUE SEEING YOUR HEALTHCARE PROVIDERS AND PRIORITIZE THE ADVICE RECIEVED FROM YOUR PROVIDER.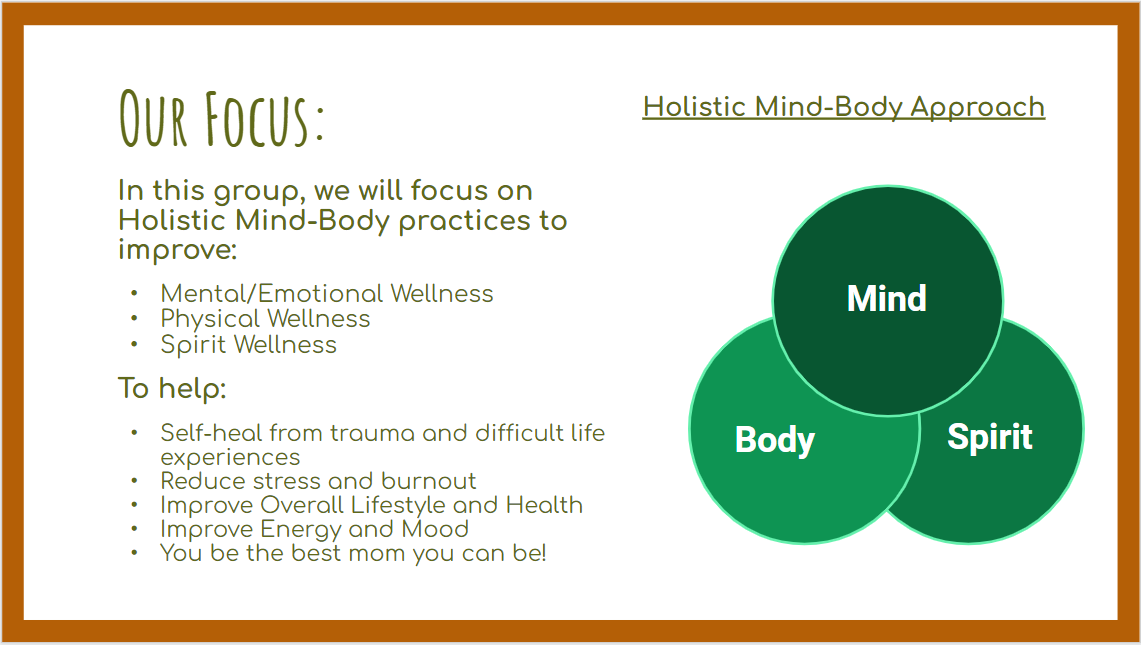 Each session will have a different focus:
Introduction to Holistic Wellness

Emotional Wellness

Mental Wellness

Physical Wellness - Exercise

Physical Wellness - Nutrition

Spiritual Wellness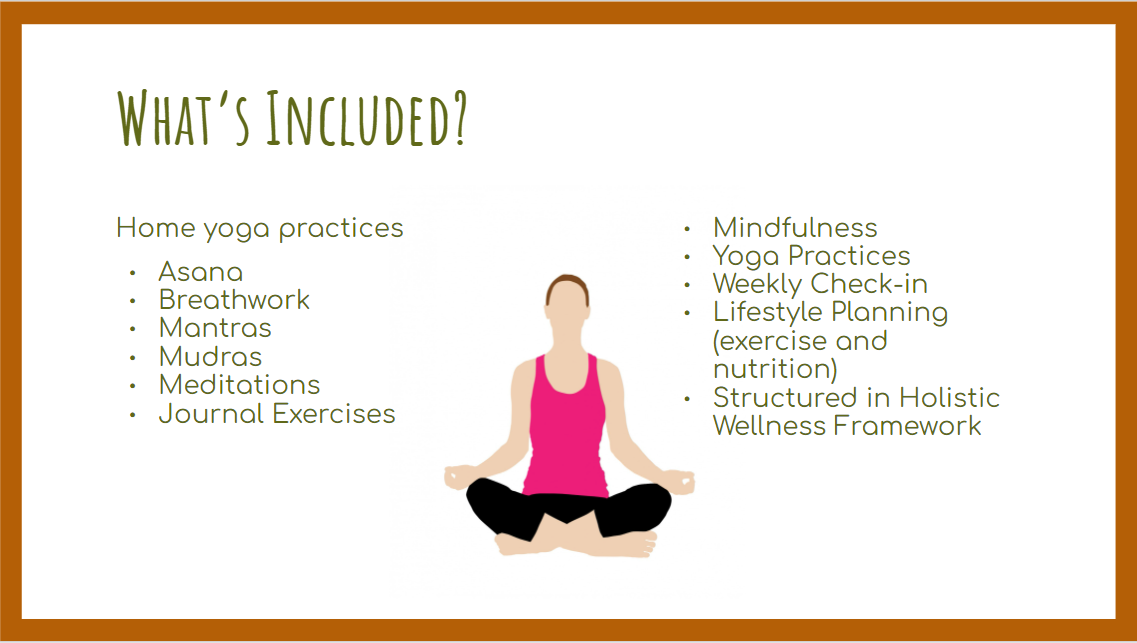 Each session includes:
Yoga Practices
Meditations
Weekly Needs & Energetic Check-in
Holistic Wellness Education
Lifestyle Plan
Weekly Home Yoga Practice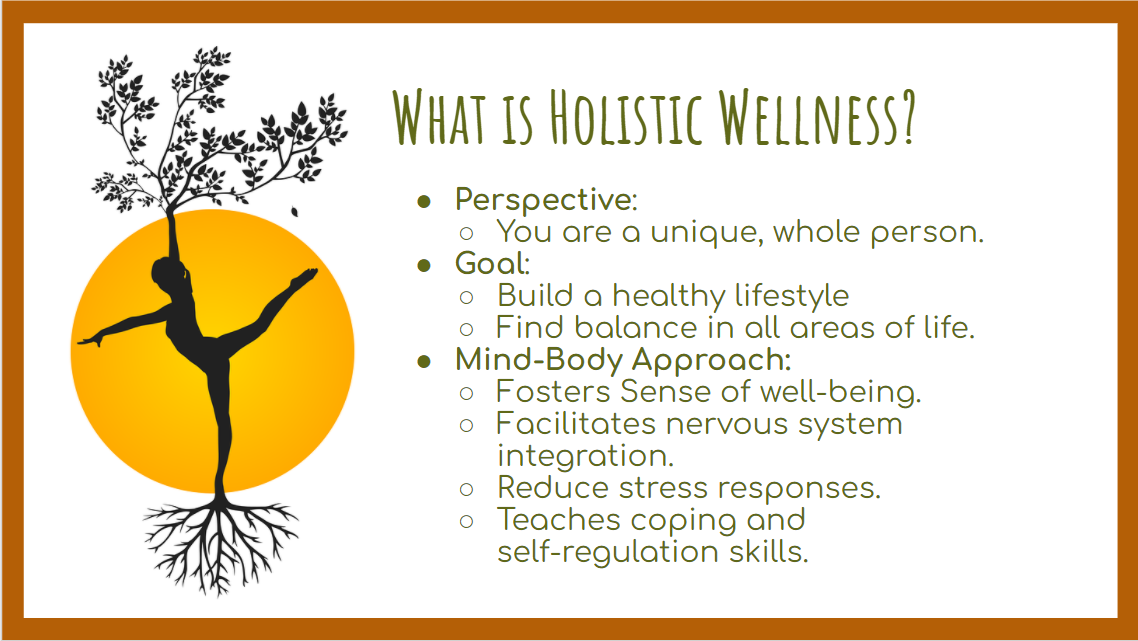 What is Holistic Wellness?
This is a perspective that views you as a whole, complete person with internal resources to get through difficult times. As a mom, you need to be able to care for your family, accomplish your daily tasks at work and/or at home, and feel confident in yourself. Even when life's circumstances are really hard, you deserve to feel emotionally strong and resilient, have positive energy, and mental clarity. Building a holistic lifestyle can help you have this energy, clarity, and confidence to get through hard times as a mama.
When you sign up...
You will receive instant access the the teachable course content.
You will also receive an email to invite you to the Mama's Group Meetings, held on Google Meets on Monday evenings, 7 pm MST.
If you have any questions or issues, please contact Hanna at [email protected] !
Can't Wait to See You Soon!
Hanna
Building Resilient Moms!
As a new mama during the pandemic, I struggled with isolation, generational trauma, and depression. However, I did not want to let these issues keep me down because I wanted to have a close connection with my daughter. I wanted to give her my personal best and give her the best life that I could. So, I utilized all my knowledge of holistic wellness to structure my lifestyle to fortify my mental and physical health so that I could be the best mama to my daughter. I could not stop the bad things that were happening in the world and I could not prevent change. But I could be an example for my daughter of how to cope with life and do my best to take care of myself and our family.
After this experience, I knew that I needed to make it my life's mission to help other mamas overcome hardship so that you can be the best mom you can be. Join the growing community of moms that WON'T STOP living our best lives.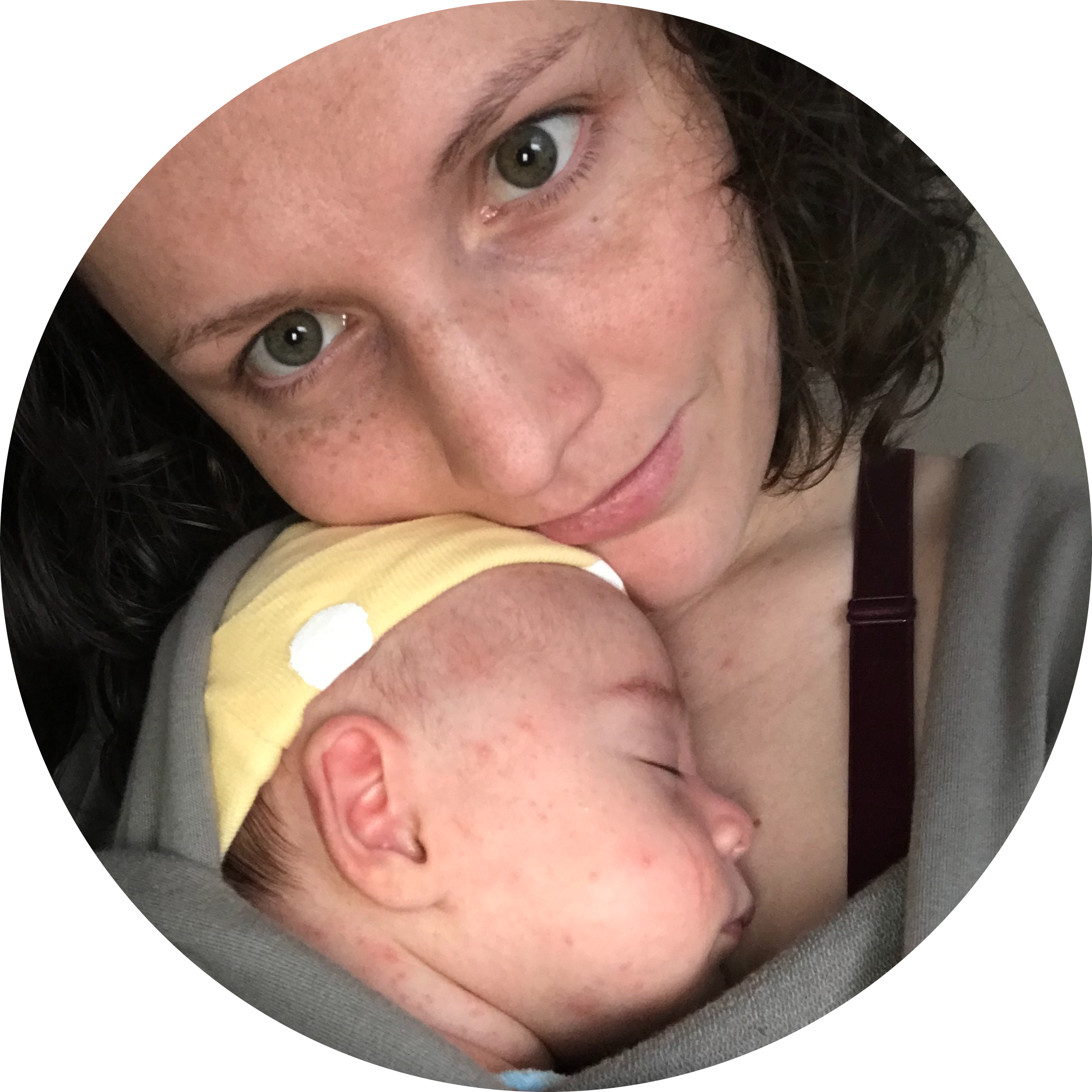 Check your inbox to confirm your subscription